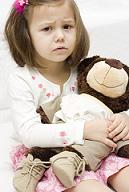 Poverty-level pay. Fifty-hour work weeks. High exposure to illnesses. No health insurance. No benefits. No sick days, No Personal Days, No Paid-Vacation Days. No bonus package, no retirement fund and No respect … No, I'm not talking about us stay at home moms, I'm describing the typical daycare providers work environment!
I'm old school, no-one can raise my children better than me because no-one cares more about them than I. No-one will be empathetic and place my baby's needs ahead of the others in a daycare center. Your 6 week old's cries are no more important than any of the other infants in the room. And with 4 babies and 2 "teachers" the odds are 50/50 that your precious child will be tended to immediately. They have other infants who need to be changed or fed. In daycare your child's minimal needs are being met. They are changed and fed. They are not nurtured and adored, they are not the axis on which the world spins. This is not only the case of sheer numbers, but mostly because the adults aren't invested in your child. You pay them what is socially acceptable, which is crap, and bemoan the cost at every turn. Obama wants to make childcare deductible up to $12k/yr while giving absolutely nothing to the mom's who sacrifice a second income to love, nurture and raise their own children. Why? Because there is an entire movement brewing to entice women to give up their control and influence over their children to the state. Preschool now starts at 2, kids are farmed to all day kindergarten, all in the name of socialization. Wake Up!
[ad name="Google Adsense Banner"]
I don't want to hear the age old argument that you can't afford to stay home, that your husband simply doesn't make enough money to allow you that luxury. Listen ladies, Dan & I are living proof that any family can afford it if you get your priorities straight. We started out with nothing, absolutely nothing. Still today we are driving 11 year old vehicles, we don't have the newest kitchen, or the most beautiful furnishings, but we have the best kids because we made them our priority. Let me tell you sisters, if your man is not making enough money to support his family, he is not a man, it's that simple. You married a child, a boy and now your children will pay the price. But don't come looking to us and our tax dollars to pay for your luxuries.
Seriously, if you can't afford to pay the current pathetically low cost of daycare, then honey, your job just isn't worth the time you spend away from your children. That may be hard to swallow. You may have spent what equals a lifetime in school getting your degree. Years. Maybe decades working your way up to your particular position. And now you are faced with some jobless nobody (moi) telling you to ditch all that hard work, that none of it was worth it. What's more important? Your job? Your child? Which would you lay your life down for if necessary? …